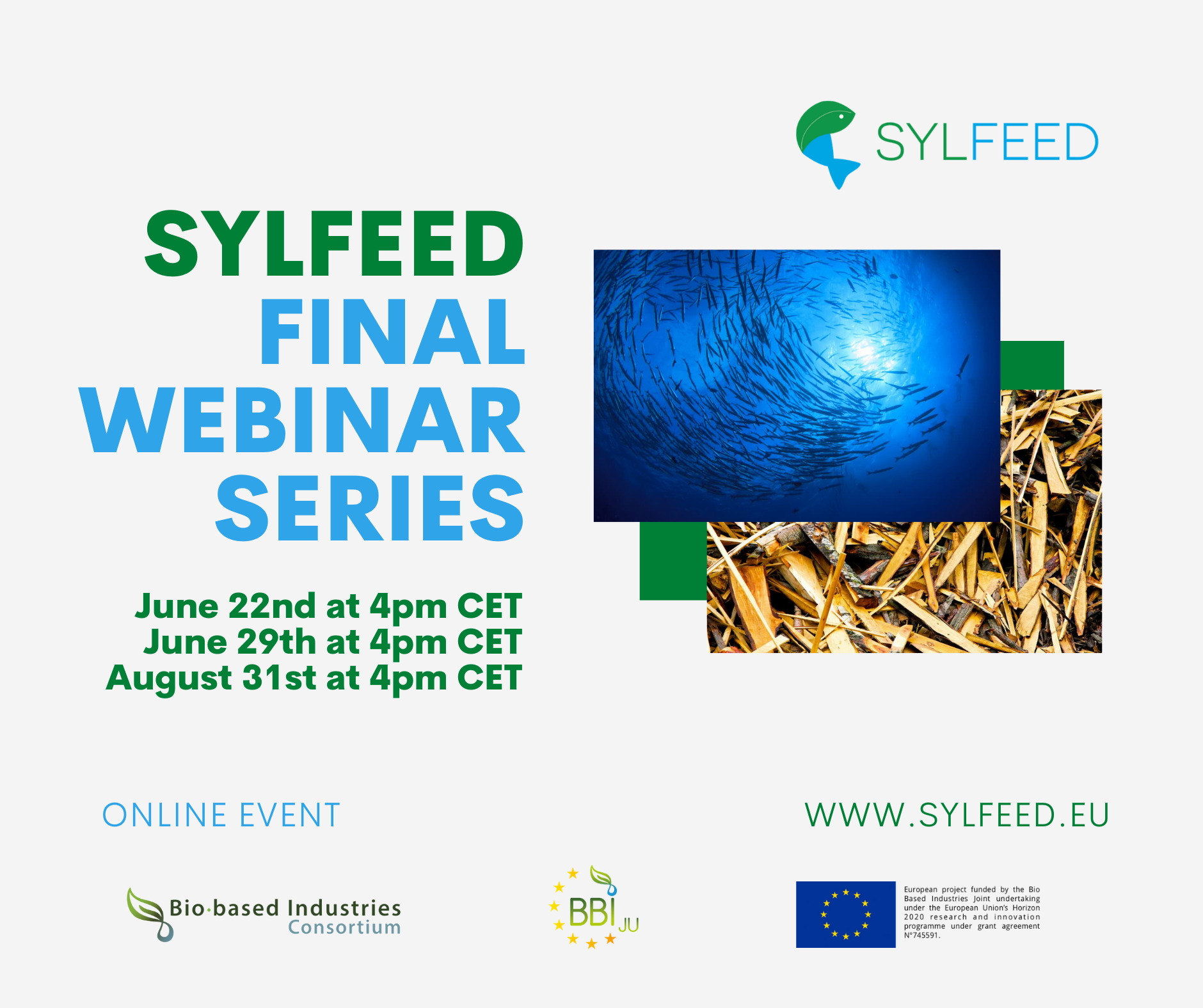 Three webinars are scheduled in June and August, to cover results demonstrated in the project on product performance, process performance, and environmental performance.
During 4 years, the consortium of partners lead by Arbiom focused on 3 main activites:
The demonstration of the scale-up of Arbiom process, to ensure a technical validation of our process
The validation of the performance of SylPro, Arbiom's protein rich ingredient, in aquaculture.
The comparison of the environmental performance of SylPro against other protein sources to confirm its sustainability value.
In this final webinar series, members of the consortium will share the key achievements of the project.